---------------------------------------------------DISCLAIMER------------------------------------------------------
The following report contains graphic images which may not be suitable for young children, Viewer discretion is advised.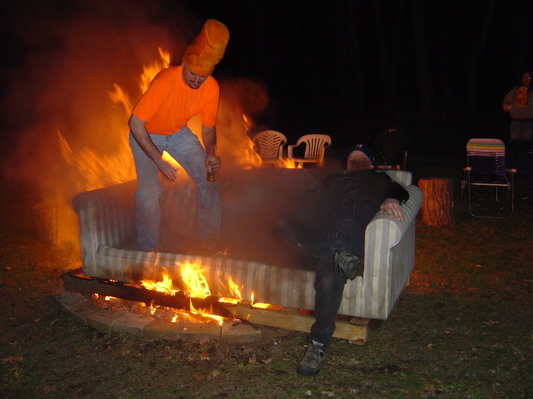 Senseless. This rash of violence against an entire race of second-hand couches has reached an all time high in college towns across the United States. What started as a form of protest after a team's big loss has been taken to a whole 'nother level in East Lansing. Win or lose, that Lazy Boy is getting torched. There is no time to recover the 7 year supply of skittles lodged between the cushions. That $1.22 in change is collateral damage. Nope, a big win in East Lansing, spells doomsday for living room sets everywhere. So I ask, nay, I pray of you......
Every fall, hundreds of loveseats lose their spouses. Thousands of reclining chairs become orphans, forced into the custody of Salvation Army stores against their will.
Puh,puh,puh pwease don't burn my daddy....








*This has been a public service announcement paid for by the Wolverine fans against couchicide.