I will give martin Mayhew and company this: They know how to keep me on my toes. They have made 3 picks, and all 3 picks have left me stumped. I already gave my thoughts on the
Nick Fairley selection.
I talked myself into liking it, assuming there was LB and CB help on the way. Instead, the Lions drafted a slot WR and gave up their 3rd and 4th rounders, and moved down in the 5th and 7th to draft a complimentary RB.
I didn't get it at first. I was bummed. If I haven't mentioned this before, I am a huge draft fan. I would rather watch the draft than the Super Bowl, World Series, Kentucky Derby, Royal Wedding combined. It is literally my favorite sporting event in the world. I read sites like
Walter Football
and
Mocking the Draft
year round. I can't wait 'til the 2012 mock drafts start rolling in. If I was a Mormon, I would make the NFL draft my second wife. So when I say I was bummed, I truly mean bummed. It's like studying for a test for one whole year, and getting an F.
I waited patiently as players like Akeem Ayers, Bruce Carter, Ras-I Dowling, and Aaron Williams came off the board. Then, like the first round, Minnesota drafts an unlikely player (this time ND TE Kyle Rudolph, a player I can't stand. Why, you ask?
Cam Gordon's backpedal, that's why.
) setting Detroit up with a top-notch CB. This time it's
Brandon Harris
. Harris would fill two needs:
He plays a position of need.
He would allow me to say "Tha U" without the slightest bit of irony.
Then the hammer drops......again. Titus Young. WR. Boise State.
A third WR? What's wrong with Bryant Johnson? Or getting Stef Logan more involved? And why in the mother-scrumpling fuck is Derrick Williams higher on the depth chart than Tim Toone? And besides, a player from Boise State in the second round? Yeah, since that worked out
so well last time
. I know, I know. I can't hold Gerald Alexander against Titus Young. Says who? What are you, the grudge police? I don't trust players from Boise State. I want one thing from Idaho. Potatoes.
But just as I start rationalizing it to myself. I figure with Megatron, Burleson, and Young, that will spread the defense to create holes for Jahvid Best. And besides, there will be plenty of defensive help in the 3rd and 4th. You know, the normal steps to dealing with grief. A few more picks go by, and I'm cool. I'm ok.
"There has been a trade. The Lions are on the clock." Eeeeeeeeee!!! Brandon Harris! Finally! DA U!!!!!
"The Lions select Mikel Leshoure. Running Back. Illinois."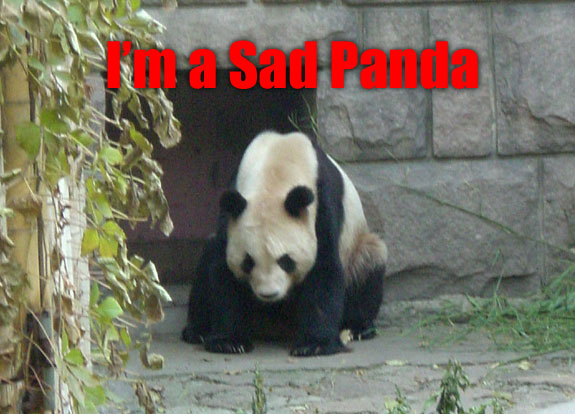 I get the need for a RB to help Jahvid Best. I already
covered it, in fact.
I just assumed it would come after other needs were met. I am not one of the bloggers who pretends to know more than Martin Mayhew. I was excited when they drafted Ernie Sims, for crying out loud. But I have to question the lack of back seven help thus far. I know free agency was all funky this year, but man. Can Fairley play WLB?
But once again, I have talked myself into being kinda excited about it. Mikel Leshoure was rated as a top 3 RB almost unanimously. He weighs 230 lbs, and can be the "Thunder" to Best's "Lightning". Or whatever tired meme people come up with to call them. As long as Stafford can keep his ceramic shoulders intact, the Lions will have a pretty sick offense, right? Right? Sigh, I sure hope so...