First, go check out my preview with actual analysis at
MSG
. That one has stats and thought. The following will contain none of that. By "popular" demand, here are my five reasons Michigan will beat Tennessee...
1) They have a player named Skylar McBee.
For real
. He looks exactly like you thought someone named Skylar McBee would look...
2) 6'10'', 272 pound center Brian Williams will more than likely miss major minutes in the second half. Whether it be foul trouble, or waiting in the concession line for some nachos (he's fat, get it?) and they have no depth. Don't believe me? I told you to read
this
!
4) Today is March 18th. As in the day after St. Patrick's Day. As in the heaviest drinking day in the world (I'm assuming). As in a day Irish people tend to go a little crazy. Michigan has one Irish player, reserve center Blake McLimans. Tennessee has two. The aforementioned McBee, and freshman guard Jordan McRae. Wait, he isn't Irish?
5) I get all the retro hairstyles. The Mohawk came back a few years ago, and hasn't left. Brandon Rush rocked the high-top fade a few years back at Kansas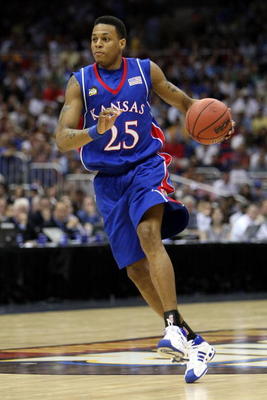 So Scotty Hopson's hair is neither cool nor original. He's a good player, and will make more money than I ever will, but c'mon man. Step your hair game up. Here's Hopson...
Meh. Here's a few options to let him really stand out...
The "Get to Da Choppa"
It's shown here on a female, but it can work on anyone...
Then we have the "New Era"...
He and McBee can show team unity...
Still not enough? How about the "6th man"? Teams will spend so much time arguing to the refs about the extra player on the court, he can score 100 points...
How about the "Post Game Celebration"? It lets him keep the flat top, and add in a little "party in the back"...
No? How about he go back to the 80's and rock the classic "Gumby"?
That's bonus points for getting Bobby Brown in the post. That's the type of quality you have come to expect here at SEMS.
Bonus) Fuck Peyton Manning. Ohh, Boo-Hoo, I should have won the Heisman in
1997
. No. No you shouldn't have. Your brother is a disgrace. Also, Charles Woodson, bitch.
Go Blue. Games at...I covered that
here.